All Ivy Newport Polo & Tailgate Picnic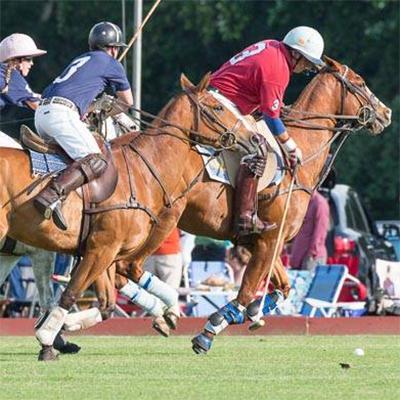 Join local Ivy alumni clubs for summertime fun watching Polo & picnicking!
DATE: Saturday, July 16 - All-Ivy Newport Polo & Tailgate Picnic!
The popular all-Ivy summertime bash, the Newport Polo Tailgate and Picnic at Glen Farms in Portsmouth, will hit the field Saturday, July 16. As Team Newport USA faces Team Pittsburg, local alumni clubs representing Columbia (who are kindly spearheading the event), Brown, Yale, Princeton, Dartmouth, and others will join for an afternoon picnic (from 3pm) and the classic 6-chukka polo match (from 5 pm).
Last year's gathering drew nearly 70 alumni from several clubs to watch a rousing polo match, which for many was their first encounter with the sport. We also received a special treat from a Newport Polo Team member, who gave us some background about polo and a quick lesson on how to follow the match.
This year with strong collaboration among the alumni clubs and a group "pot luck" everyone will be pitching in to make it fun for all!
THIS IS A POTLUCK EVENT! DON'T FORGET YOUR LAWN CHAIR!
TICKETS: General admission is $12 (15yr & under free). Tickets may be purchased at the gate on the day or purchased in advance via http://www.nptpolo.com/index.cfm?e=event&eventId=22633
THE TAILGATE PICNIC TAKES PLACE AT TAILGATE SPACES 23, 24, 25 & 26
All-Ivy Tailgate Bash - Saturday, July 16 - Picnic from 3pm & Polo from 5pm
Newport International Polo Grounds
250 Linden Lane, Portsmouth, RI 02871
For more info click on Newport Polo
RSVP Paul Stavrand of the Columbia Alumni Association of RI Email: pstavrand07@gsb.columbia.edu
When:
3:00PM - 8:00PM Sat 16 Jul 2016 ( Timezone: Eastern )

Where:
Newport International Polo Grounds at Glen Farm
250 Linden Lane
Portsmouth, RI 02871
[ Get Directions ]